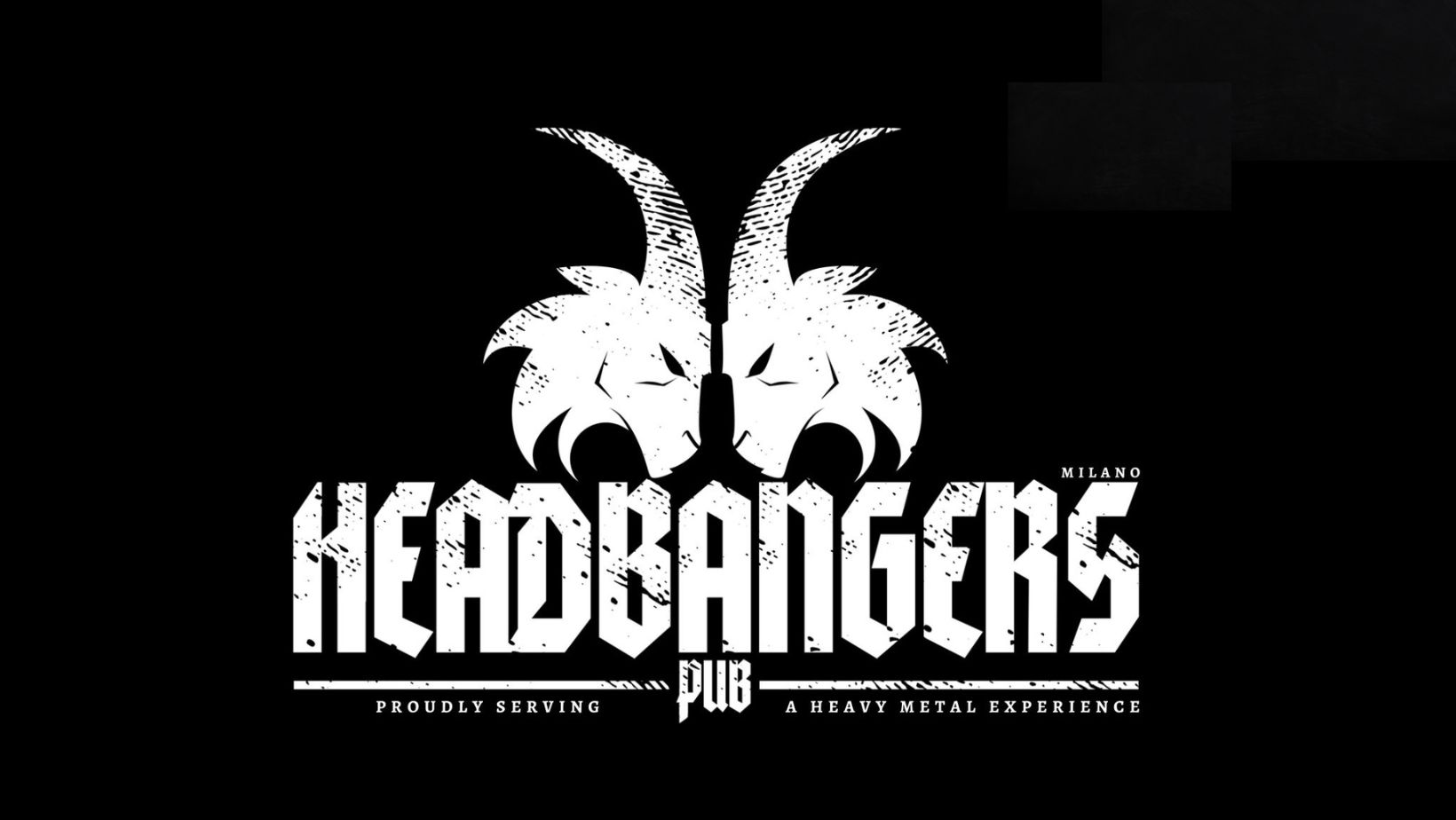 Lunedi 20.00 – 01.00
Martedi' CHIUSO
Mercoledi' 20.00 – 01.00
Giovedi' 20.00 – 02.00
Venerdi' 20.00 – 04.00
Sabato 20.00 – 04.00
Domenica 20.00 – 01.00
VIA TITO LIVIO 33/A MILANO
Jaspers Relase Party + signing session
Ore 21:30 – Ingresso gratuito
Board Game Night
Ore 21:30 – Ingresso gratuito
Titania selection
Ore 21:30 – Ingresso gratuito
GOLA [power duo] live
Ore 21:30 – Ingresso gratuito
TRICK OR TREAT listening party & Meet 'n Greet + Damien Evil Selection
Ore 21:30 – Ingresso gratuito
Chris Lanzi selection
Ore 21:30 – Ingresso gratuito
One Eyed Jack selection
Ore 21:30 – Ingresso gratuito
Inverno release party
Ore 21:30 – Ingresso gratuito
"Nytt Lys" Led Show + board game
Ore 21:30 – Ingresso gratuito
Scarlet Party [signinig session] + premi
Ore 21:30 – Ingresso gratuito
Sexy Drunk Yeah: HK 666 selection
Ore 21:30 – Ingresso gratuito
Lemmy Christmas + Reading Motorhead
Ore 21:30 – Ingresso gratuito
Core night vol.2
Ore 21:30 – Ingresso gratuito
HEADBANGERS PUB is a Metal Pub in Milan, frantically moving to the rhythm of cold beer and punishing metal riffs.
Combining heavy metal spirit, punk attitude, and a pinch of dark sarcasm, you can find us every day from 21.00 pm to 02.00 am (on Fridays and Saturdays from 21,00 pm to 04.00 am): draft and bottled beers, long drinks and fresh food always available.
HEADBANGERS PUB is also a circus of DJs, musicians and performers roaming every day from the stage to the bar counter, ranging in between musical reviews, concert reports and other stories to share. You can find yourself among records, books and comics presentations, special live-sets and after show parties by the artists we love, too.
You are all welcome: heavy metal maniacs, no future punks, flashy and flashier pin-ups, metropolitan and small-town vampires, rock legends or aspiring ones, all the kind of professional drinkers, casual tasters and newbies to malt and hops!
Headbanging is a lifestyle: the best way to have fun, if you ask us. As Metallica said: "Bang that head that doesn't bang".